Product Description
Product Description
 Locking Device Coupling Series
1. Steel 42CrMo4 / 4140; C45E / 1045
2. Polished or Zinc plating
3. Our products are interchangeable to the products of  Ringfeder, Tollok, Chiaravalli, Sati, Challenge, Bonfix, Compomac, V-Blok, Ringblok, Kana, KTR,MAV, Fenner(Fenlock) etc. and our products now are main export to European countries.
4. And we can also produce as per your special request 
Our power lock provide a wide range of keyless shaft/hub fixing assemblies offering simple installation, increased shaft strength and high torque transmission capacity. 
 
Use: application
Mainly used in the mining,metallurgical,cement,chemicals,construction,buiding materials,
Electric power,telecommunictions,textiles,and transportation departments.
Such as:
1.Conveyor:Belt conveyor,AFC conveyor,chain conveyor,screw conveyor.
2.Pum:Water pump,oil pump,slush pump,etc.
3.Fan:Draft fan,fanner,boil fan,etc.
4.Excavtor:Bucket excavator,bucket wheel excavators,bucket wheel stacker reclaimer.
5.Crane:Tower crane,gantry crane,bridge crane.
6.Others:Various elevators,coal plough,ball mill,crusher,recreation machine.
7.Blender equipment,centrifuger,washer,leather-making machine,machine for recreation
  park mixer wire drawing machine.Extruder,dregs crusher of boiler.
8.Plastic feeder,rubber smelling machine,etc.
 Our locking devices is Alternative to the following products:
| | |
| --- | --- |
| GB | Z1, Z2, Z3, Z3 LONGER,Z4, Z5, Z6, Z7B, Z8, Z11, Z12A, Z13, Z14, Z19A, Z19B |
| RINGFEDER | RFN4071,RFN7012, RFN7013, RFN7110,RFN8006 |
| TSUBAKI | AS, TF, EL, SL, AD |
| CHIARAVALLI | RCK11, RCK13,RCK15, RCK16, RCK19,RCK40, RCK45, RCK50, RCK55, RCK70, RCK71, RCK80, RCK95 |
| TOLLOK | TLK110, TLK130, TLK131, TLK132, TLK133, TLK134, TLK200, TLK300, TLK400, TLK603 |
| RINGSPANN | RLK130, RLK132, RLK133, RLK200 |
| BIKON | 1003, 1006,1012, 4000, 5000, 7000A, 7000B,8000 |
| BONFIX | CCE1000, CCE2000, CCE3000, CCE4000, CCE4100, CCE4500, CCE4600, CCE4900, CCE8000, CCE9500 |
| SATI | KLGG, KLCC, KLNN, KLDA, KLAA, KLDB, KLAB, KLPP, KLBB, KLHH, KLEE, KLFF, KLMM |
| COMPOMAC | A,B,C,D, ES/DS, EP, SD, F |
| VBLOK | VK400, VK800B, VK700, VK160, VK700.1, VK130, VK112 |
| RINGBLOK | 1060, 1100, 1120, 1710, 1720,1800 |
| KANA | 200, 201,300 |
| KTR | KTR100, KTR150, KTR200, KTR201, KTR203, KTR206, KTR225, KTR250, KTR400, KTR603 |
Our MPT Series is Alternative to the following products:
♦FAQ
Q 1: Are you trading company or manufacturer?
A: We are a professional manufacturer.
Q 2:Can you do OEM?
Yes, we can. We can do OEM & ODM for all the customers with customized artworks of PDF or AI format.
Q 3:How long is your delivery time?
Generally it is 20-30 days if the goods are not in stock. It is according to quantity.
Q 4: Do you provide samples ? Is it free or extra ?
Yes, we could offer the sample but not for free.Actually we have a very good price principle, when you make the bulk order then cost of sample will be deducted.
Q 5: How long is your warranty?
A: Our Warranty is 3 month under normal circumstance.
Q 6: What is the MOQ?
A:Usually our MOQ is 10pcs.
Q 7: Do you have inspection procedures for coupling ?
A:100% self-inspection before packing.
Q 8: Can I have a visit to your factory before the order?
A: Sure,welcome to visit our factory.
Q 9: What's your payment?
A:1) T/T. 2) L/C 
 
| | |
| --- | --- |
| Standard or Nonstandard: | Standard |
| Feature: | Corrosion-Resistant, Wear-Resistant |
| Application: | Textile Machinery, Garment Machinery, Conveyer Equipment, Packaging Machinery, Food Machinery, Marine, Mining Equipment, Agricultural Machinery, Car |
| Surface Treatment: | Zinc Plating |
| Material: | Steel 42cr/ C45/40cr |
| Key Word: | Power Lock/Shaft Locking Device/Locking Assembly |
Customization:

Available

|

Customized Request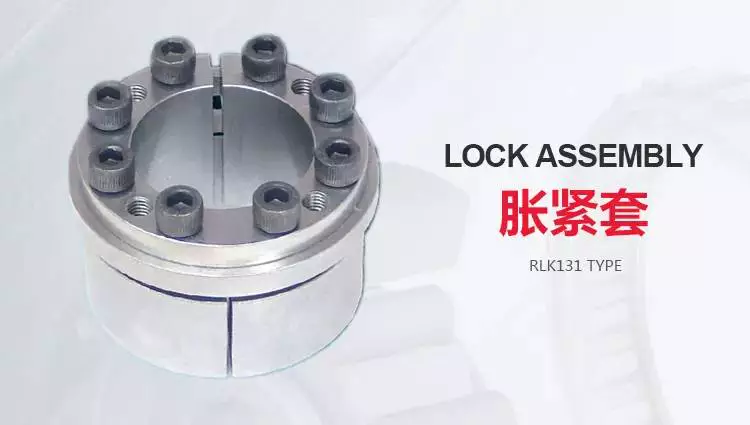 Power Lock Actuator Problems
Having a power lock installed in your vehicle is an extremely usef"ul tool, allowing you to lock the doors while parked. Having a power lock in your car also allows you to unlock the doors when you want to leave, which is extremely useful when you have small children or pets in the vehicle.
Body controllers dictate the locking and unlocking of power door locks
Using the power door locks of your choice, it is possible to lock or unlock your vehicle without ever having to touch your keys. However, that isn't the case for every driver. In fact, some motorists are so enthralled by their power door locks that they are oblivious to the fact that the doors are locked until they slam their brake pedal. The body controllers on the other hand take care of that problem – and many more – for you. It even manages to keep your interior lights on while you're cruising down the highway. In short, the body controller is the best thing to have in your car. Moreover, it can be reprogrammed to do all of your power door locks in one fell swoop. A few years back, this was a feat in and of itself, but in this day and age of driverless cars, it has become a necessity.
The body controller is the brains behind the power door locks of your choice, as well as the vehicle security systems. It even manages to keep your interior illuminated even as you make a beeline for the nearest gas station. The body controller even keeps track of which doors are open and which are locked. It can also be used to remotely control other door locks via the same key fob or via a wireless remote, in the event you need to unlock a specific door. It even manages to do all this with the minimal intrusion to your wallet. And if you're one of the lucky few, it even offers an onboard diagnostics center, a feature that many competing brands aren't so keen on.
Actuator motors
Using the right parts from the right suppliers can ensure that your power lock actuator will last you a lifetime. The cost of replacement parts is a fraction of the cost of a new car. A new power lock actuator will give you the confidence that your family and your valuable possessions will be safe from the vagaries of life. The best part is that your car will be the envy of the neighborhood. After you've made the purchase, a few minutes of the requisite chitchat is all it will take to get the job done.
You'll be well on your way to the happy ever after in no time. Taking the time to test the power door actuator may be well worth the time and the effort. After all, a new vehicle is an investment in your life, not to mention the resale value of your possessions. Unlike the old school, the power door actuator is located in the driver's side of your vehicle and the power door is inaccessible from the front passenger door. You can even opt to have it mounted in the trunk for easy access during those emergency road trips. The power door actuator is a small but mighty machine. Besides, your family and your belongings are safe from the scoundrels in the back seat. Keeping your family safe and secure is important whether it's a quick stop at the coffee shop or a day out at the beach. Getting the best power door actuator is the best way to keep your loved ones safe from the scoundrels in your vehicle. Having your car in the best condition possible can be the difference between getting a call or having a full night's sleep.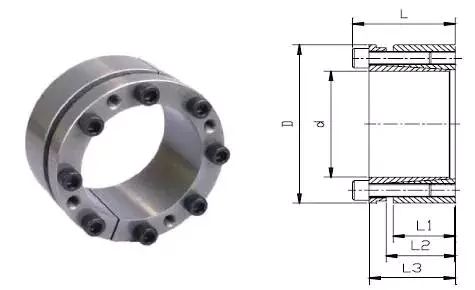 Faulty switches
Having a faulty power lock switch in your vehicle can lead to an unsafe driving situation. If you notice a faulty power door lock switch in your vehicle, take it to a mechanic for diagnostics. Mechanics can diagnose power door lock switches by testing the electrical connections. If the switch does not transmit the correct levels of power to the door lock actuators, it may be time for a new switch.
Power door locks are controlled by a master switch in the driver's side door panel. The switch typically fails first. If the switch is faulty, the driver may find that the door will unlock by pressing a button.
Power door locks can fail in three ways. The first and most common way is when the switch's contacts are worn out. This can cause the switch to lock and unlock rapidly. Another cause is when the switch's contacts become corroded. The switch can also be damaged from prolonged exposure to rain and snow.
When a door lock switch fails, the driver should stop driving and check the door lock mechanism. If the switch is faulty, the driver should listen for a clicking sound when he tries to open the door.
If the driver's side switch is faulty, the driver may find that the passenger's side lock switch is also faulty. The door switch is usually made from plastic. Plastic is prone to wear and corrosion.
If the driver's side switch has corroded normally closed contacts, the driver may find that the switch on the passenger's side will also lock and unlock. The switch can also be damaged from prolonged usage.
Mechanics should also check the power relay for voltage and ground. It is important to have the power relay receiving power from the switch and sending the voltage out.
Test if the actuator motor is the issue
Whether your power lock isn't working, or you're experiencing some strange noises, it's a good idea to test if the actuator motor is the problem. If the motor isn't producing enough current to function, it's a good idea to replace it.
There are two main types of door locks: those that operate by motors, and those that operate with gears. Those with gears generally make more noise, while those with motors make less noise.
A typical actuator makes a short whirring sound when it's in normal operation. When it starts to make a grinding sound, that's a sign that it's about to fail. If it's making a louder noise, it's a sign that the motor is worn out or that the gears are broken.
To check if the actuator motor is the problem, you'll need to unplug the door lock from the door panel and test the wires. You can use a meter to determine the voltage going to the actuator. You can also use jumper wires to apply a 12 volt power source to the actuator.
If the test results show positive results, you'll know the actuator is functioning correctly. If the test results are negative, the actuator motor is likely defective. Depending on the model of your vehicle, you may need to remove the door panel to access the actuator.
If the actuator motor is not the problem, you may have a wiring or circuit problem. The problem may be caused by debris or moisture entering the door lock actuator, or the mechanical links in the system may have become weak. You may also have a break in the electrical line. If you don't know how to fix your door lock, it's best to consult a professional.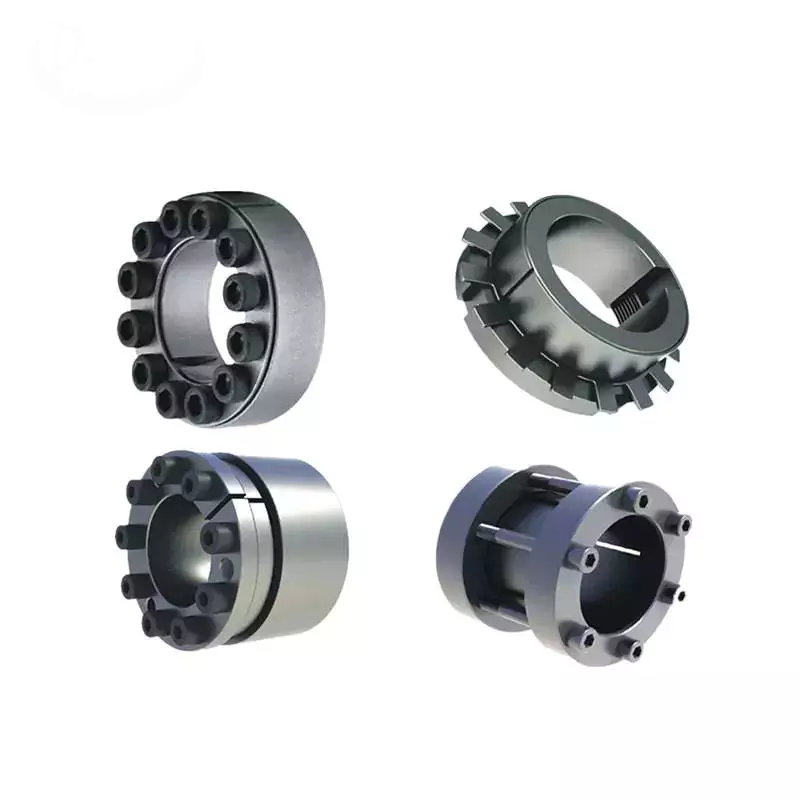 Replace the old actuator motor
Whether you are looking to replace the actuator motor for power lock or are just trying to troubleshoot the problem, there are a few things you can check to help get the lock system working again. The most common complaint is that the power door lock function will not work. In order to fix this, you need to check the connection between the panel and the motor.
There are two ways to test this. The first is to connect a nine-volt battery to the motor. You may have to make a notch in the casing of the motor.
The second way is to connect a test lead to each of the motor's contact points. You should also test the battery to see if it makes a sound.
The key to success is to make sure you use the correct test leads. If you are not confident in your skills, it may be better to call a professional to do the job for you.
If the test leads show a positive result, the door lock actuator is in good shape. However, you should be able to tell if your motor is working by listening to the motor when it is engaging the lock. If you can hear a noise, you may have a broken lock. If you don't hear a noise, the motor may be bad or malfunctioning.
If you are looking to replace the actuator motor for power lock, it is a good idea to check for signs of rust. Rust can weaken the mechanical links that hold the door lock in place. It can also cause dust and debris to enter the actuator and interfere with its operation.




editor by CX 2023-04-18